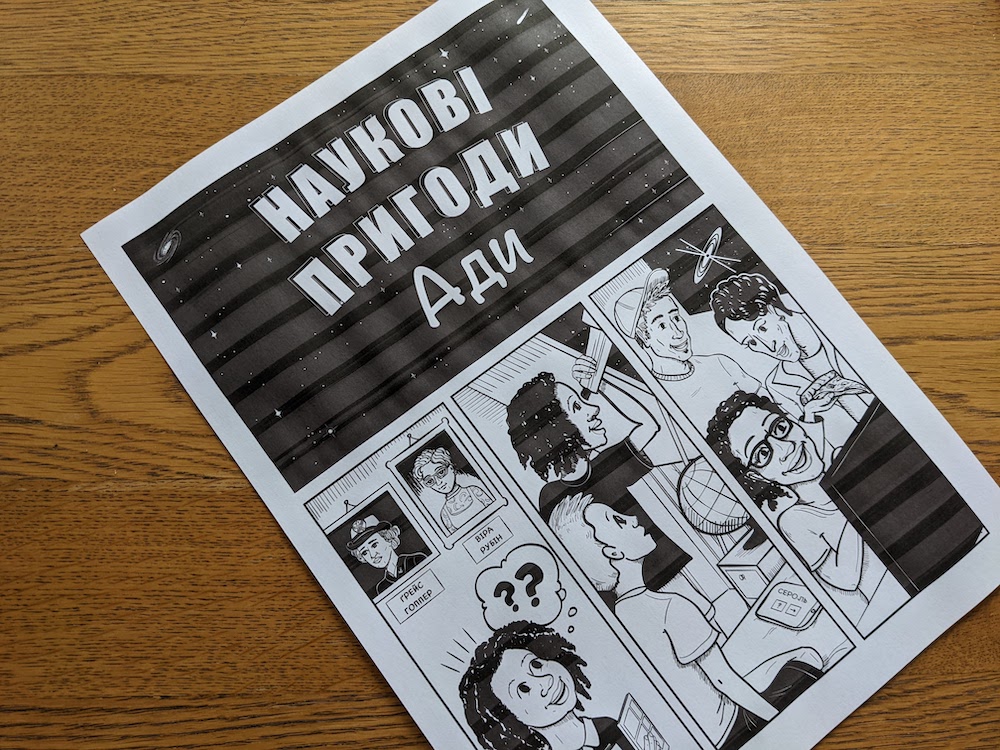 To celebrate publishing a Ukrainian version of Ada's Adventures in Science we are offering a free copy of Ada's Adventures in Science to anyone (in UK) who donates more than £2. We are using Collection Pot to collect this money and will donate everything collected to the charity Голоси Дітей - Voices of Children which helps children who have experienced trauma.
Classroom pack
If you donate £25 or more I will post a classroom pack to anywhere in UK for you. This includes 30 copies of the comic book, stickers and educational activities. Please be in touch with your address or school address. We have 10 of these left - first come, first served!
Ada's Adventures main message is one of hope. That by giving children confidence they can explore the world around them free from prejudice.
If you would like a copy sent to you please contact us with your address.
Thanks for your support!
Edward & Laura
Ada's Adventurers